"Who is in the Top 5% and what will this election do to real estate?" I'm getting asked both questions daily now, and it just seemed appropriate to address them in my final blog before the November 8th election.
Before I start, one strong piece of advice. No matter who you are voting for and what your politics are, just get out and vote. Exercise your franchise as an American citizen, doing what many parts of the world can only dream about. If you don't participate, then you have no right to complain later. Make it a priority, read about the other issues on the ballot, discuss with your friends.  No matter what, make sure to vote on November 8th. This year more than ever.
Now to the questions at hand; who qualifies for this top 5%?  It's only become an issue in this election because of Clinton's position on raising taxes on the top 5% of the country. How is this defined?
According to most sources, it's defined by "household wealth".  In your household, however that is defined, what is your net worth?  If your net worth is above $942,200, you're in the top 10%. You hit the magical top 5% if your net worth exceeds $1,871,600, and the ultra-wealthy top 1% if it's above $7,880,440.  And this is for 2012. If you are in the top 1% of wealth in the country, you are part of a group that shares 22.46% of the entire country's pre-tax net income as well.
Since the end of the Great Recession, this gap between the top 5% and the rest of the country has widened, particularly on a race level.  The average white household net worth of $141,900 is TEN TIMES the average black household net worth of $13,700.
I could go on for hours about the wealth gap, what the trend is and why this is leading us down a road to revolution. But I'll save that for another time. Just go to Youtube and watch the video "Wealth Inequality in America".  A very sad commentary on wealth distribution in our country.
Let's move on to real estate values, and how they respond to the gyrations of an election year. Admittedly, this year's election has been different than most.  It is anything but boring. Let's examine 2012 and 2016 figures as reported in The MLS (www.themls.com), for homes only (single family residence) in Area 05 (Westwood and Century City) and Area 01 (Beverly Hills).
In area 05, the number of units sold and days on market (DOM) in September of 2012 and 2016 happened to be the same; 47 DOM and 13 units.  The average $/sq ft increased in those four years by 26% from $685.22 to $864.00 but those are market forces instead of political forces guiding those numbers. The average listing price / selling price showed a minimal decline, but not enough to define a mass exodus to Canada.  Our figures showed three consecutive months under 98% after a 99% month in September '12.  So what?  September of '16 was 99.7% showing a stronger resolve by sellers to hold to their price. Was that a reaction to the Clinton v Trump drama or their stronger position on the market place?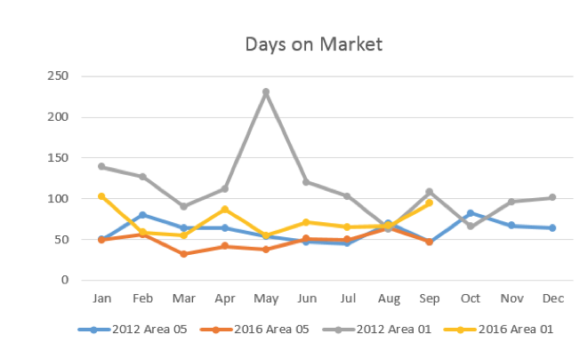 The rich have the most to gain or lose in an election versus the rest of us.  How about Beverly Hills?
A little more concern can be read into the Beverly Hills numbers.  Eight-three units were sold in the first eight months of 2012.  That followed up with eighty-one units sold for the final four months of the year.  Average monthly units grew from 9.2 Jan thru Aug to 20.25 Sept thru Dec?  Was it the election or the economy or both? That was 2012. Let's look at the same figures for the current election year.
Things changed this year.  The first seven months saw eighty-nine units sold or 12.71/month.  Then we watched a DROP for August and September to eight and seven units respectively. The $/sq ft shows no discernible difference so that kills the value question.  But average listing price / selling price jumped way up to 122.57% in Sept after averaging 96.15% in the first eight months of the year. I guess the super-rich in Beverly Hills just felt better about their negotiating position and expressed that at the negotiating table.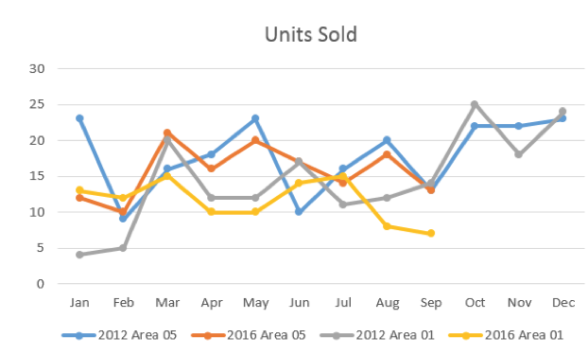 My conclusion?  George H. Bush said it best, "Americans vote with their pocketbook".  They will again this year.  The question of our economic future under a Republican or Democratic administration becomes only one of many factors in play when a homeowner decides what to sell their home for, how hard to negotiate and how much perceived value there is.  Bigger factors include a new baby, job transfer, death in the family, inheritance or a divorce.   The decision-making process is the same whether you're selling a $35M mansion in the flats of Beverly Hills or your $200,000 home in San Gabriel; it's just a matter of zeroes.
Don't forget to vote next Tuesday!