In a number of past blogs I've talked about the declining inventory and the artificial support of high values in the market. We've also talked about how it trickles through the entire westside. But real estate is a strange animal, and although my world is largely west of La Cienega Blvd, there is an America living all around us with their own neighborhood issues and open houses and home values and agents and brokers.
To satisfy my curiosity, I sat down and pulled data from The MLS (www.themls.com) on single family residence closed transactions for the 1st quarter of 2018 and 2019, in the communities of Beverly Hills, Pacific Palisades, Stevenson Ranch, Paramount and El Monte.
In my previous life as a used machinery dealer, it was a well-known fact that it took as much time to sell a $2,500 Bridgeport Vertical Mill as it did to sell a 6" Toshiba CNC Floor Type Horizontal Boring Mill for $500,000. At an average commission rate of 10%, the difference in your productivity was amazing when measured in $/hour. The same thing doesn't quite hold for real estate. New agents gravitate towards the high-end communities on the westside of Los Angeles, hoping to cash in on the big numbers generated by giant property values. This makes the communities of Beverly Hills, Bel Air, Brentwood, Westwood and Santa Monica very competitive and overly saturated with newbies that couldn't negotiate their way out of a paper bag.
I think many agents are naïve and greedy. They focus on the $20M+ market. If they are lucky they may not see a transaction for a year, or maybe just one or two or three in a year. I'd much rather go through twenty transactions at an average of $2.5M each than one at $50M or two at $25M. The gap in between would make me crazy and drive Lynn out of her mind. The correlation between selling enough Bridgeport mills to make up for one Toshiba boring mill is too wide of a gap to fill, as it's done in real estate. Ours is not a choice of $250,000 condos or one $50M celebrity estate; you're either in one market or the other, and never the two shall meet.
How does that premise quantify itself into numbers? Commissions put food on our tables in the real estate business, not some hourly salary. You can figure about 5% on the west side and probably closer to 6% in the outlying areas. Here are some charts to offer you my data in a visual manner, so you can arrive at your own conclusions.
Let's start with money. It's always good to start with money. How much sales activity is there in these different communities? What is an average sale, or a median sale in these neighborhoods?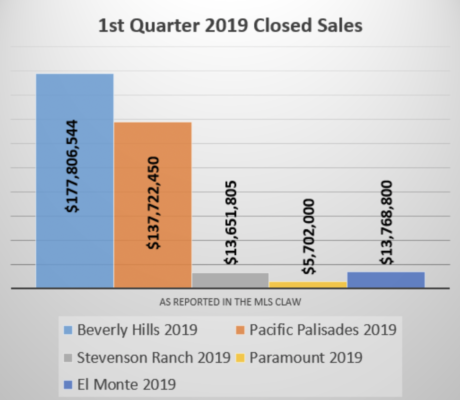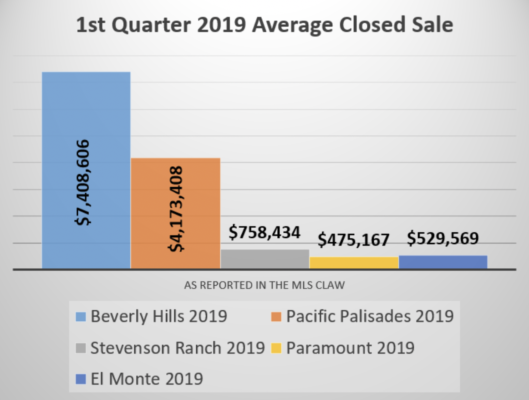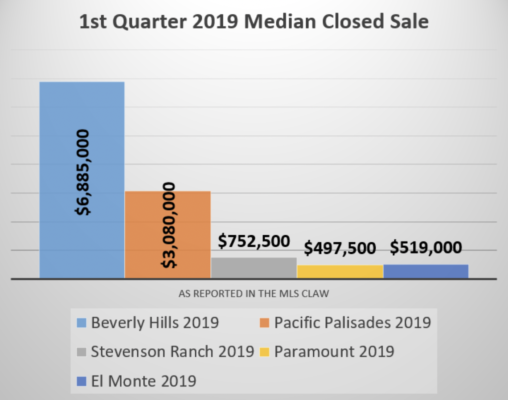 I think the answer is obvious. The difference can be somewhat mitigated by the saturation rate of agents/transaction, but clearly by any measure the action is in Beverly Hills in this comparison.
Is that sufficient? What about the commission rate between these areas? (5.0% v 6.0%) Or the time it takes to close a deal, known as DOM (Days on Market)? Or the numbers of agents involved in each transaction? (splitting) Or the numbers of agents working these areas? (saturation)
That data is impossible to measure, except for DOMs.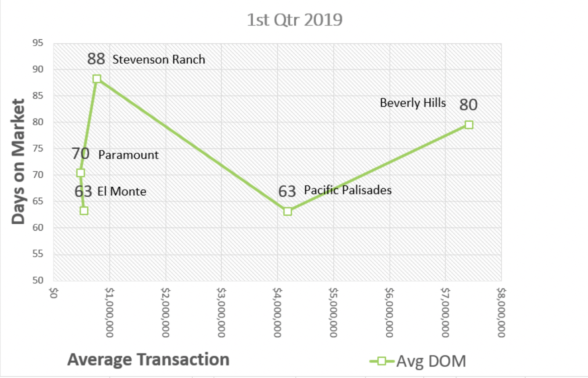 Again, you can arrive at your own conclusion, but it appears obvious to me. Here, we have some data in common. All five communities are within 25 days, from 63 in El Monte and Pacific Palisades to 88 in Stevenson Ranch. That's fairly close in the real estate business, where escrows can be extended or shortened for a variety of reasons.
We have more in common than that. In the past I've talked about the declining inventory and the effect it had on prices by providing an artificial support to rising prices. There is no basis for reality here and that support can disappear very quickly, causing housing prices to drop dramatically. I think we may be in the early stages of a correction right now.
We know that declining inventory has affected our markets on the west side of Los Angeles. But how about these other four communities?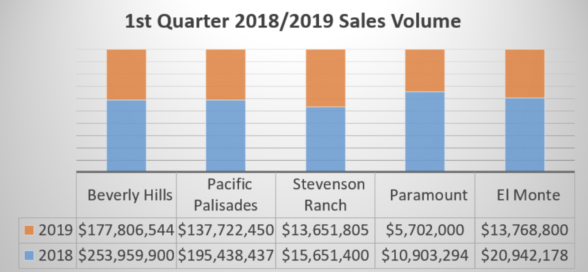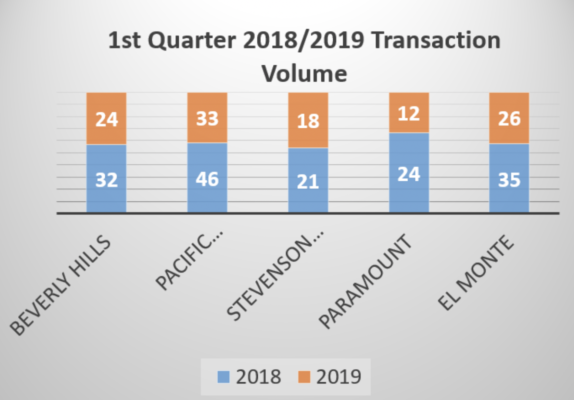 There you go! Our experience in Beverly Hills is shared with four of our neighboring communities. It is a trend that started several years ago and now shows signs of dissipating. Sellers beware! Buyers are pushing back and when they do that in unison, it can be humbling! But until that happens on a grand scale, the housing crisis will remain with us and we will be in the seller-dominated market of too many buyers chasing too few properties
Thank you, and as always, I welcome your comments. If you received this from a friend and would like to continue receiving my blogs on your own, please email me at mark@markrogo.com
— Mark Rogo
PROPERTY NEWS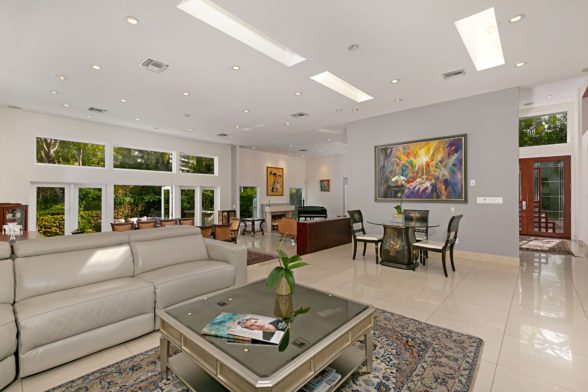 Built to Entertain in Little Holmby at 948 Thayer Ave –
Approx. 4,000 sq ft with 4 Bedrooms, 4 Bathrooms on a split-level lot including 14' ceilings, sparking water fall and stream alongside the property, two fireplaces, a kitchen to die for and ready for you! Offered for $3,995,000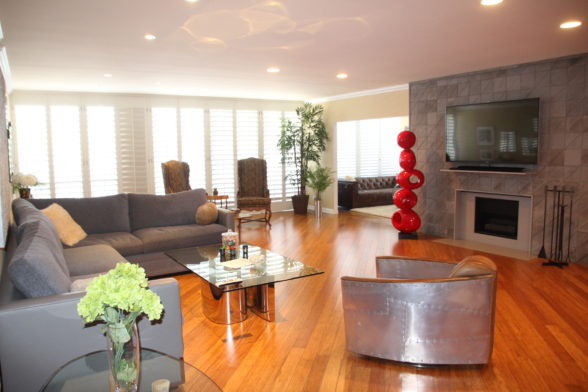 Coming Soon ! 339 No Palm Drive Unit 203 in Beverly Hills –
Approx. 2,800 sq ft with 2  Bedrooms + Den. Completely redone in a style that will make you drool, hardwood floors, fabulous kitchen, 24/7 valet/security. Offered for $2,295,000 (Go ahead – I dare you! Try and find elegantly refurbished 2,800 sq ft in Beverly Hills at this price!)