An agent is an agent is an agent – or not?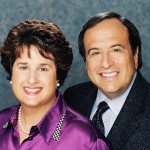 I'd like to comment on some statistics I came across lately about Southern California Real Estate Agents and what it means to be a Top Performer. With all the reality shows out there like Selling LA and Million Dollar Listing, it looks like we're all just raking in the doe!
The truth is, only few people get to that level. Here are the facts for the agent community in Southern California…
1.       .06% of licensed agents in Southern California will reach a 7 figure income level of production
2.       .2% of these agents will earn in excess of $500,000
3.       .8% will earn $250,000 or more
4.       2% of the agent population will earn over $100,000 in 2011
What does this all mean? Less than 5% of licensed agents in Socal are earning more than $100,000, which leads to the assumption we can make that 95% of agents are failing. Even though you can enter this business with any level of education, as long as you pass the exam, this further proves how difficult it is to do it right – to find the right clients, find the right listing, and negotiate correctly to close the deal. Not many of us can do it, but if you're looking for an agent you can count on, make sure that agent has defined goals, a business plan, full commitment to you and the process, is focused, skilled, consistent and accountable. My coach has said time and time again that these "soft skills" are more rare than you would think – it takes a lot more than an exam to do well in this business!
Lynn and I , as we mentioned, are in the Top 100 Nationwide. The point of this is to demonstrate that we really are doing our jobs well, and it feels great to get recognized for that. We work 20 hours some days, because if we don't, our clients won't get that house, or condo, or something may fall through the cracks.
We love our jobs, we love our clients. That's again, for better or for worse, why our clients are also our family.
Happy Holidays,
Lynn and Mark
Source: Steve Shull, Performance Coaching